BRIDGESTONE A40 COMBO DEAL 120/70R19 + 170/60R17
120/70R19 + 170/60R17 COMBO DEAL
Improved utility & performance in an adventure tire.
Wet grip, wear life, and stability when loaded have further evolved by reviewing the structure, compound, and pattern of the A40.
Excellent handling under individual road conditions, in both dry and wet environments, has been achieved while seeking fun and riding safety.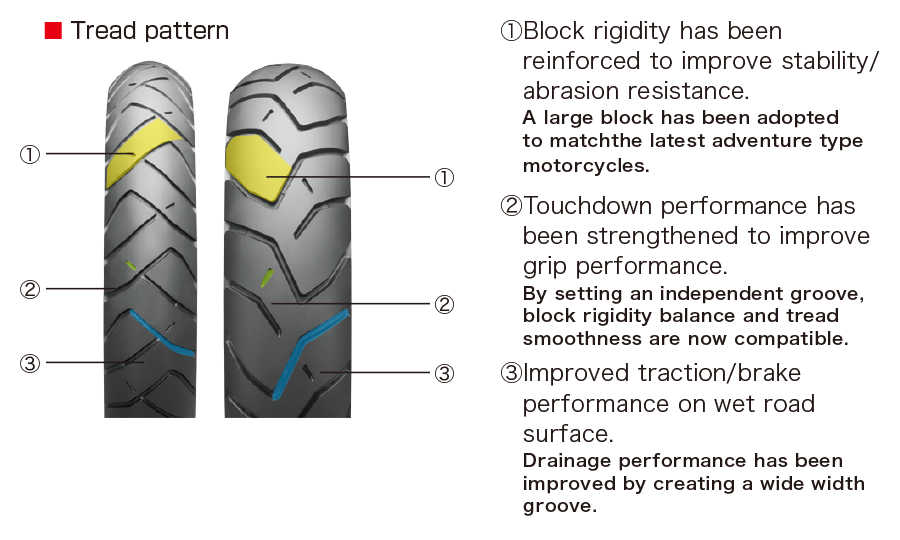 A new front tyre profile produces a larger contact area at high lean angles for better cornering grip; larger tread blocks add stiffness for more cornering stability; and Bridgestone's mono-spiral belt construction on the front tyre improves shock absorption, for greater rider comfort and less fatigue.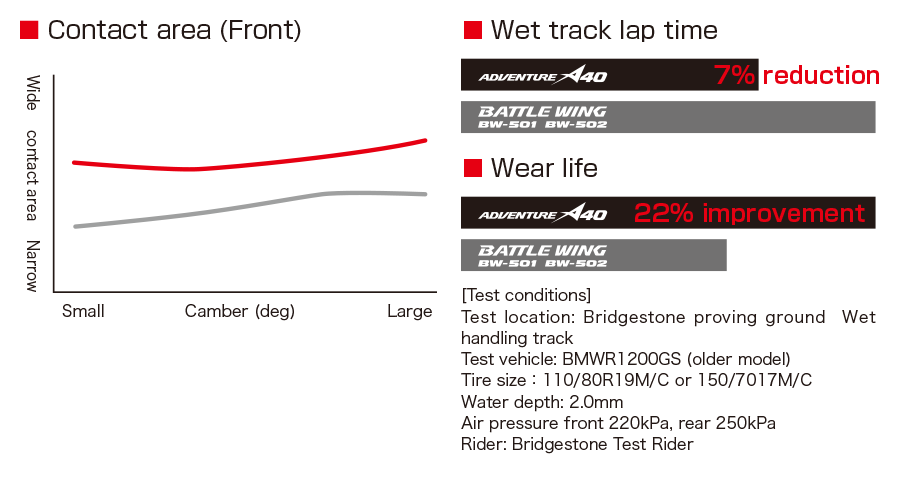 By redesigning the groove angles and layout on the front tread pattern, cornering stability has been enhanced and uneven wear reduced. Wider grooves on front and rear improve water clearance and upgrade wet performance. The layout of the grooves on the rear tyre facilitate larger blocks, for added stiffness, which provides more stability during cornering.

Wet performance has been improved by the development of a new compound formula incorporating Bridgestone's proprietary NanoPro-Tech technology which helps reduce heat generation caused by tyre deformation.
---
We Also Recommend
---