BRIDGESTONE AX41 ADVENTURECROSS COMBO DEAL 110/80B19 + 140/80B17
110/80B19 (59Q) (TL) FRONT + 140/80B17 (67Q) (TL) REAR
Conquer the world, any way you like.
Tread pattern and block shape for both front & rear have been reworked.
Carefully tuned performance and highly evolved durability let you to chase down your own adventure.
The Battlax Advdenturecross AX41's high performance enables powerful off-road performance.
More freedom, just the way you want it. A tyre on which to discover the joy of conquering the unknown.
The Battlax Adventurecross AX41 is aimed at riders seeking to take their ADV machines beyond the pavement, offering dirt-biased performance while maintaining on-road durability as much as possible.
The Battlax Adventurecross AX41 comes with a 40/60 on-road/off-road rating
The Battlax Adventurecross AX41 features Anti-Irregular Wear technology to reduce the effects of heel and toe wear at the trailing edge of the block.  The new block profile counters the deformation under braking boosting durability of the tyre.
Bridgestone engineers have used a very specific block design and positioning to attain greater offroad grip and traction. Part of this achievement is the redesign of the overall tyre dimensions which allowed them to increase the total number of tread blocks on the tyre. The new Battlax Adenturecross AX41 tyre sports a 30% increase of the cross section area, relative to the previously released Adventure A41.
Compared to that tyre, the AX41 uses a higher strength compound. This boosts block rigidity and is designed to help achieve a balance between tire longevity and off-road performance.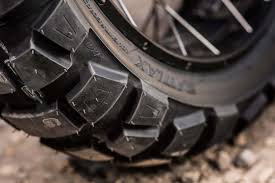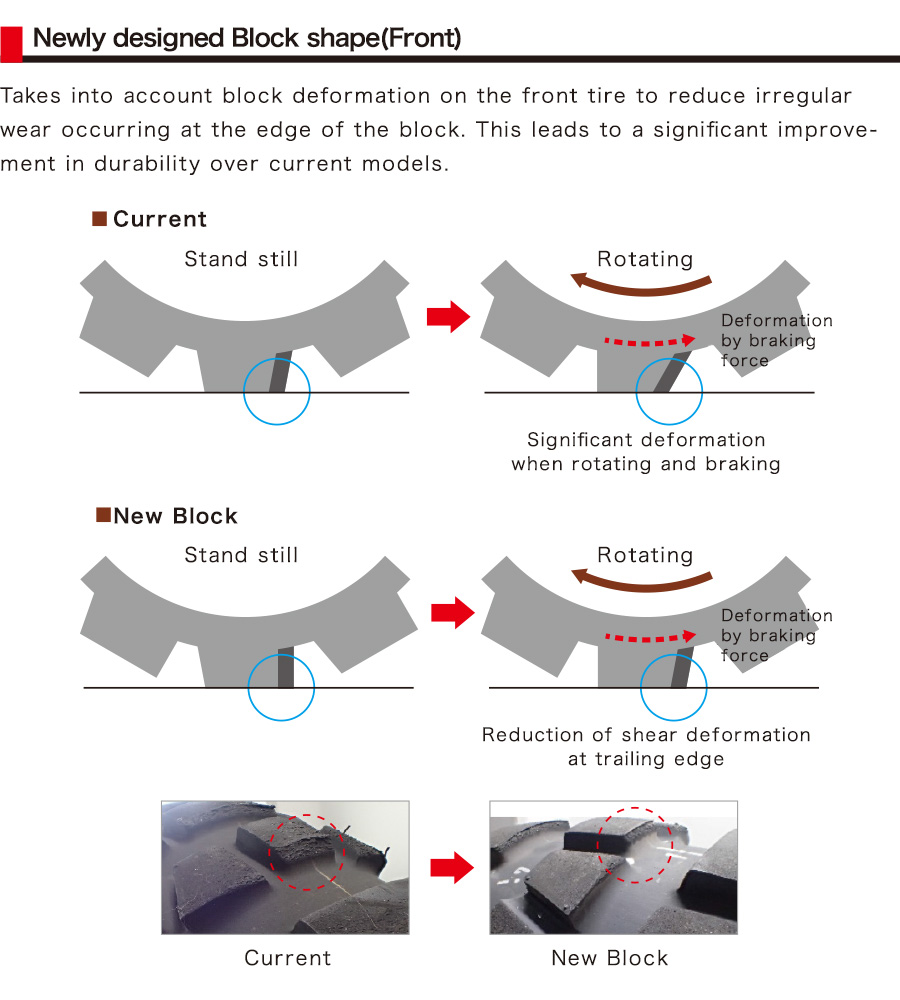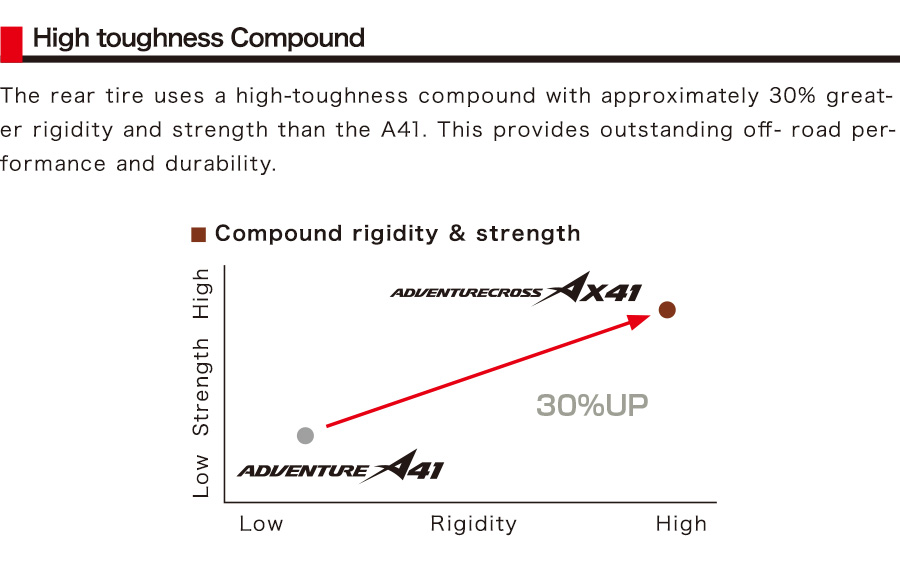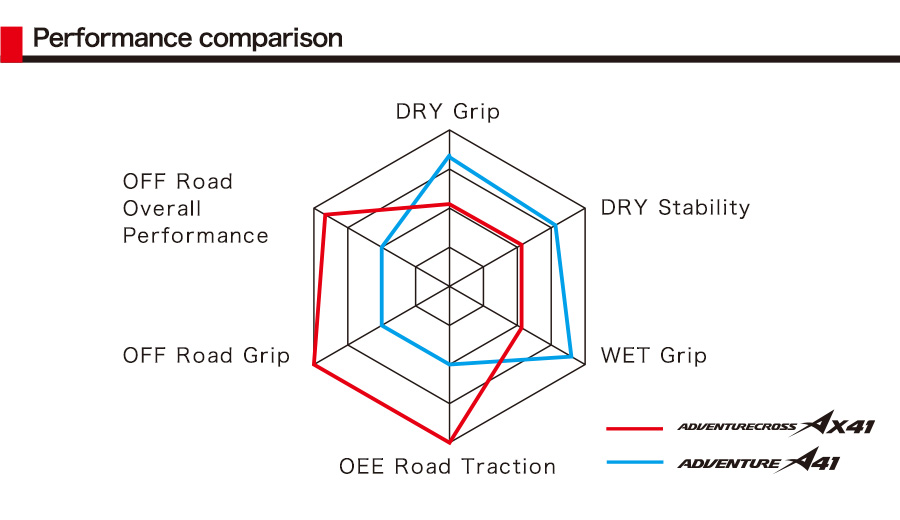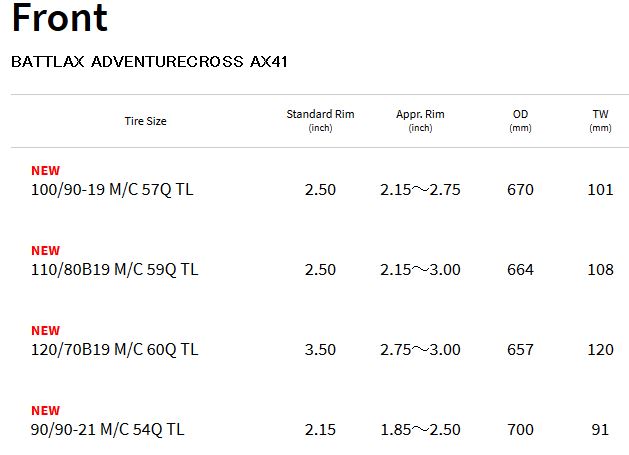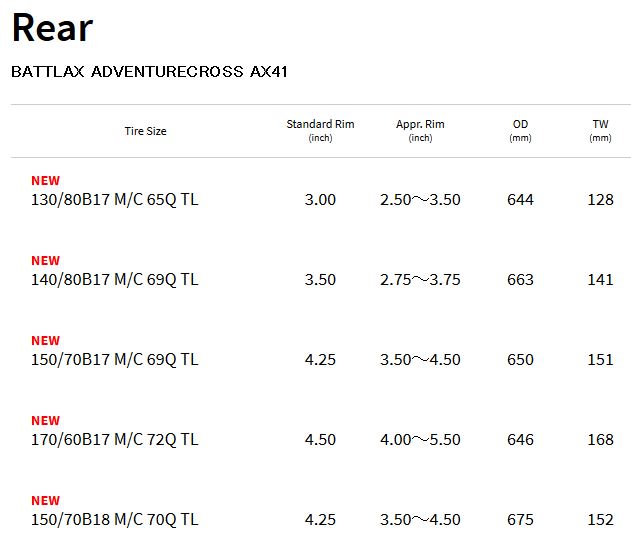 ---
We Also Recommend
---