MICHELIN POWER RS COMBO DEAL 120/70-17 + 180/55-17
COMBO DEAL 120/70ZR17 (58W) + 180/55ZR17 (73W)
When it comes to dry weather grip, agility, stability and peerless handling performance, the MICHELIN Power RS stands out as the sport motorcycle road tyre market's new benchmark and accordingly targets the most discerning riders.
For a single tyre to boast such a high level of performance in all these areas is the fruit of the combination of Michelin's longstanding expertise, its experience of topflight racing and the diversification of its innovations.
The combination of new rubber compounds, some of which are derived from racing, and a new carcass has resulted in incomparable grip on dry roads and a unique experience for the rider.
The innovative rear tyre features a patented construction which benefits from MICHELIN ACT+ technology for impeccable straight-line and cornering stability.
Michelin's Adaptive Casing Technology uses a single ply carcass at an angle close to 90° to reduce rigidity and increase grip at the crown of the tyre, yet folds that single ply over on itself on each sidewall to stiffen it, resulting in less sidewall flex and better tracking through corners.
To further improve cornering stability, Michelin is using their 2CT+ dual compound technology for the rear tyre. 2CT+ tyres use harder rubber underneath the soft rubber at the tyre's shoulders to promote stability, especially under hard acceleration during corner exit.
Michelin's proprietary race-bred compounds mean absolutely unparalleled grip and a uniquely confidence-inspiring feel that has to be experienced to appreciate.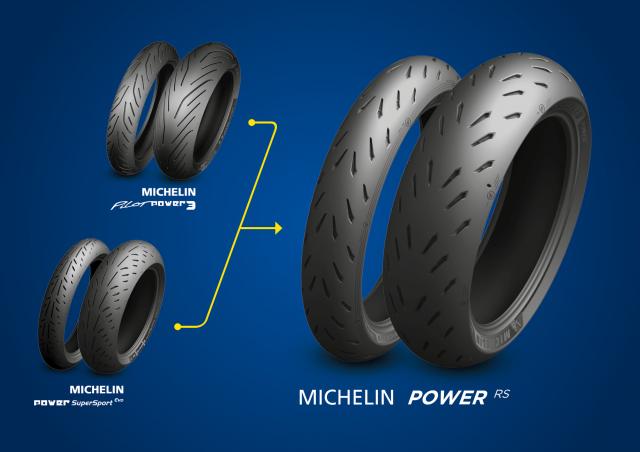 FEATURES
Incomparable grip and a unique experience
Its racing-bred compounds provide incomparable grip and a unique experience for riders. The front tyre's racing breeding optimises the steering force required to lean and gives accurate feedback through turns
Flawless stability
The rear tyre has been engineered to optimise the pressure exerted on the contact patch. Michelin's patented Adaptive Casing Technology+ (MICHELIN ACT+) delivers on the brand's Total Performance promise to ensure flawless straight-line and cornering stability.
The market's best grip1
The factors that determine a motorcycle tyre's sporty credentials include grip and manoeuvrability, as well as handling during changes of lean angle, under braking and when accelerating hard. MICHELIN came out on top in all of these areas in the MTC test1.
MICHELIN Adaptive Casing Technology+
The use of a single ply means a less rigid crown, while the shoulders are stiffened by folding the ply over itself.
Pressure tips:
The new MICHELIN Power RS ​​is a sporty road tyre and, like all its ranges of motorcycle tyres
Michelin recommends that you follow your manufacturer's instructions for road use.
For those of you who would like occasionally to ride on track, we recommend a track pressure suitable for this type of use
Recommended cold minimum track pressures : Front: 2.1 bar / 31 psi Rear: 1.9 bar / 28 psi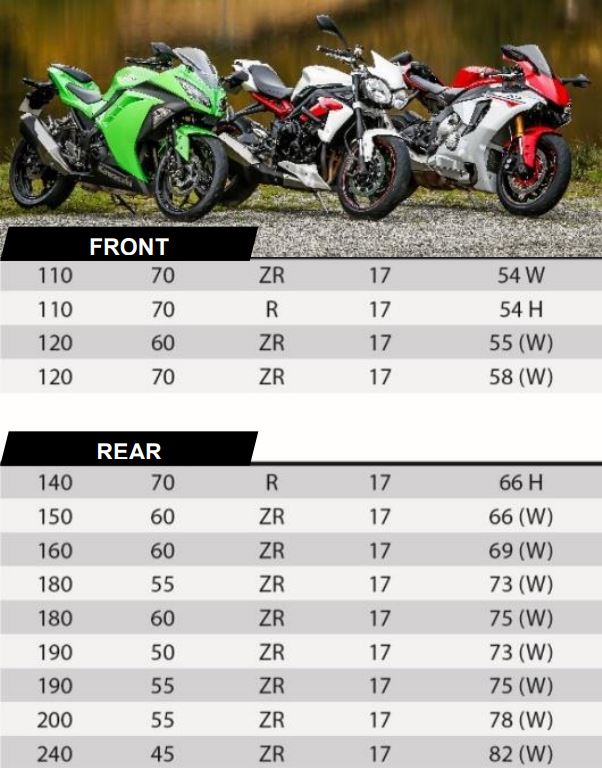 ---
We Also Recommend
---